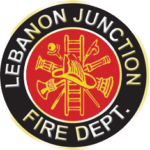 Letter From The Chief
Hello,
Welcome to the Lebanon Junction City webpage. I hope the use of this website will further allow us to better serve you and become more aware of the needs of our community. You will find on our website information regarding our department and important health and life safety notifications. We ask for your input to make our page better to serve our citizens and visitors more appropriate.
I humbly thank you for allowing me to serve this community and lead the most effective Volunteer Fire department in Bullitt County. My vision as Chief is to continue protecting the community with state-of-the-art equipment and to provide our volunteer members with top of line training, so they are prepared for whatever emergency occurs.
Furthermore, always looking towards the future, we must never forget our past. Remembering those who have built this department to what is today is an absolute priority.
The bricks of their legacy have built a foundation for all of us today to stand firmly on allowing us to serve at the highest capacity.
Thank you again for visiting, please help us help you. If you have ideas to make our webpage better or ways to better serve you please let us know.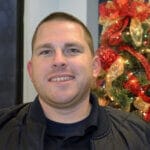 Respectfully,
Joshua L. Coleman
Our Mission
To provide the citizens of Lebanon Junction with highly trained volunteers and state of the art equipment to protect the lives and livelihoods of our citizens and those visiting or passing through.
Overview of the LJ Fire Department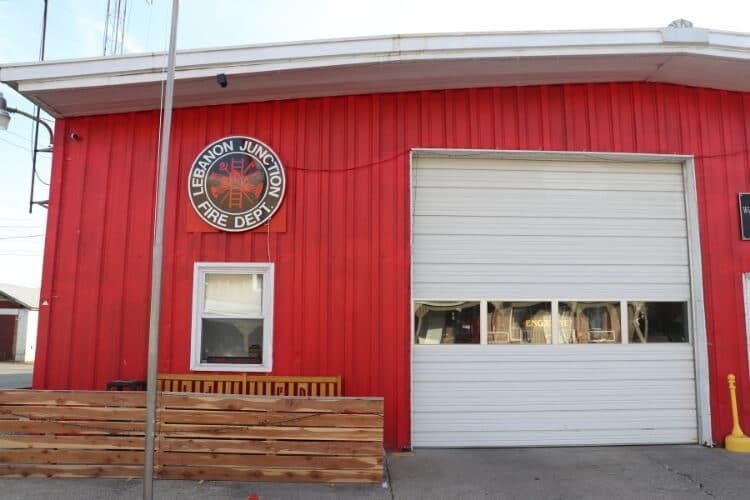 The Lebanon Junction Fire Department (LJFD) serves roughly 40 square miles of southern Bullitt County. We are bordered by Hardin and Nelson Counties and the famous Fort Knox Military installation. Currently, we have 26 active operational members and 1 support/auxiliary personnel. LJFD command staff includes the Fire Chief, 1 Assistant Chief, 1 Battalion Chief, 1 Captain and 1 lieutenant. Also included are 2 Sergeants that act as apparatus officers when command staff are not present.
The LJFD is considered an "All Hazards" department. Types of emergencies that we respond to would include, but not limited to, structure fires, vehicle fires, wildland type fires, motor vehicle accidents, rescues of any type, hazardous materials related incidents and High priority medical calls for BLS first response. Our volunteers are all trained to the First Aid level and CPR/AED trained. LJFD also has 1 paramedic, 1 advanced EMT, 4 EMT's and 1 EMR.
Equipment includes 4 Class A pumpers, 1 light rescue company, 1 brush unit, 1 4000-gallon tanker and a hazmat trailer.
Responses are made by volunteers from our community 24 hours a day 7 days a week. The LJFD operates a "Rapid Response" program by having volunteers stand by at the station 7 days a week to quickly respond to emergencies. Crews stand by Monday through Friday 8 am to 5 pm, Saturday from 3 pm to midnight and Sunday from 12 pm to 9 pm.
View the Lebanon Junction Fire District
Smoke Detector Program
If you need smoke detectors in your home, please give us a call. We will happily schedule a crew to come by your residence and install them and assist you with an evacuation plan in case of emergencies. LJFD has partnered with the American Red Cross to assist with this program and has been remarkably successful.